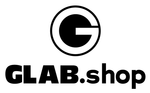 thank you always. We are GLAB Co., Ltd.
We are sorry to inform you that we will be temporarily closed on the following dates.
[temporary holiday]
June 15, 2022 (water)
*We will be open as usual from June 16th (Thursday).
■Customers ordering products
Orders received by 10:00 am on Tuesday, June 14, 2022,
We will arrange same-day shipping.
Orders placed at 10:00 will be shipped sequentially from June 16th (Thursday) after the holidays.
*Please be careful if you are in a hurry.
■ Receipt of luggage such as rental products
You will receive your luggage after the holiday.
*Please note that billing will stop after receiving the package, so please be careful when returning it.
In addition, if you are in a hurry, please contact us by email or phone in advance.
We apologize for any inconvenience and thank you for your understanding.
GLAB Co., Ltd.