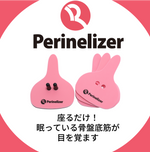 thank you always. We are GLAB Co., Ltd.
About Lute Perinerizer
Due to the price increase of raw materials, we are considering raising the price for the next purchase.
If you are considering it, please purchase it as soon as possible.
■ Ryuty Perinerizer
https://glab.shop/collections/product_all/products/perinelizer
* As soon as the actual item is gone, we will switch to pre-order.
Thank you for your continued support.
GLAB Co., Ltd.