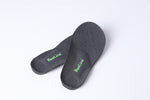 Thank you for your continued patronage.
During the period,ReaLine・Free shipping for orders of insoles and juniors.
 [Holding period: April 15th 9:00 to May 5th]
ReaLine・Insole Jr. corrects the distortion of the feet that occurs in childhood and promotes the development of healthy feet and knees.
size is12cm~21 cmAvailable from the baby's first shoes.
Please take this opportunity to try it.
■ReaLine・Insole Junior product page
https://glab.shop/collections/product_all/products/insole-junior
■ Campaign notes
・The product will be shipped to the billing address.
・Free shippingReaLine・Shipping costs are included if you order insoles/juniors and other products at the same time. free shippingReaLine・Please order insoles and juniors only.
If you have any other questions shop@realine.info Please contact us.
Thank you for your kind support.
Ltd.SAVE