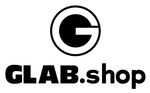 this time newwebMail order site:GLAB.shopofOPENI did.
GLAB.shop was created to be an easy-to-use and easy-to-understand site for general users.
Although there are still some points to be improved, we will continue to enhance the contents and further improve the completeness so that many people can use it.
From now on Co., Ltd.SAVEThank you for your patronage.