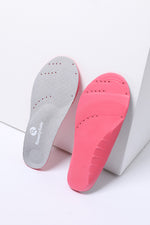 About insoles and lights sold by us
We are very sorry for the inconvenience caused by the lack of a specific size.
from now onReaLine・About sales of insoles and lights
We will guide you, so please check the contents.
〇ライト22~25cmAbout the sale of
light22~25cmAs soon as we run out of stock for
We will move to "Ryuty Sole".
* Light22~25cmWe are not planning any new production for the time being.
*Currently light23cmis sold out, so ryuti sole23Please order.
〇 About Ryuty Sole (Size development:22~25cm)
Luty sole is made in the same factory as the light,
The product name and coloring are different, but the shape and product price are the same as the light.
* Color surface: gray, bottom: pink
"Reauty Sole" logo is printed.
〇 Missing items and orders
Latest stock statuswebYou can check it at
https://glab.shop/collections/product_all/products/insole-lite
We apologize for the inconvenience, but we hope you will understand.
Thank you for your continued support.