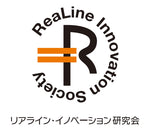 thank you always. We are GLAB Co., Ltd.
from the other dayReaLine・Innovation Study Group (RIS) My PageReaLine・We were unable to access the website of the specialist.
We sincerely apologize for causing you concern.
Both sites have completed maintenance and can now be displayed.
■ RIS My Page:
https://realine.org/mypage
■ReaLine・Specialist:
https://myspecialist.info/specialist/
Due to maintenance of RIS My Page,
We have reset the password information that you used until the last time. I'm sorry to trouble you, but I would appreciate it if you could issue a password for the first login by following the procedure for "First-time users/Forgot password" on the link below.
https://www.dropbox.com/s/ob169008u3tc37w/220608%20RIS%20My%20page.pdf?dl=0
In addition, please check that the activity status during the period when the site was not displayed was correctly calculated.
We are adjusting the schedule until the end of the year for the next certification exam. We would appreciate it if you could consider whether you meet the requirements for being able to attend, grasp the seminar time that is not enough, take additional seminars, etc., and consider your plan to obtain certification.
Thank you for your continued support.
GLAB Co., Ltd.